---
Guest Checkout allows for making a purchase at our store without the need to create an account. It's easy, just follow these simple steps.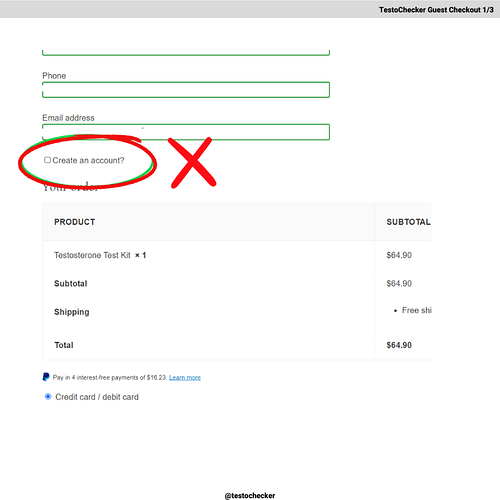 Half way down the checkout page you will notice the option to 'create an account'. Leave this checkbox unchecked.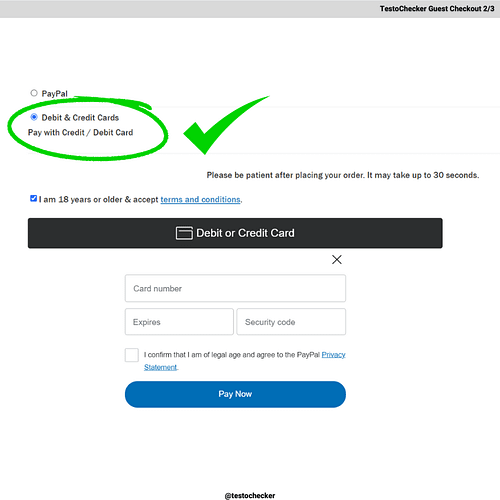 Scrolling down you will notice the option for 'Debit & Credit Cards'. Select this option to checkout as a Guest.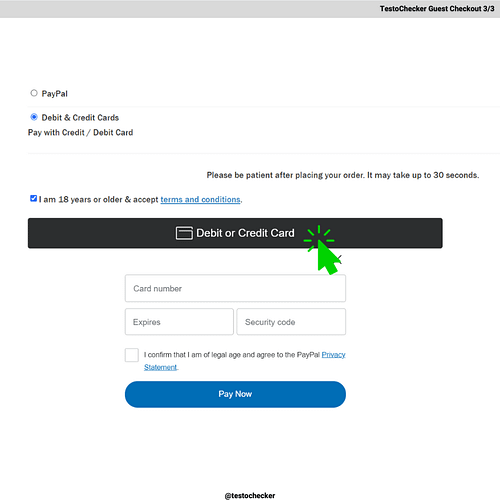 And finally, select the Debit or Credit Card Button to reveal the input boxes.
Thank you for your patience.
Want to go a step further and remove any trace you were ever here? No problem…
The Personal Data Deletion Tool was designed for that purpose. Please note: Submitting a Personal Data Deletion Request should be done once our services are delivered in full.
Our Privacy Policy is located in the footer of this page.
---
The Content on This Website is not intended as a substitute for professional medical advice.  Always seek the guidance of your physician or other suitably qualified practitioner with regard to medical conditions.
TestoChecker® Australia Wide. ©2016_2023 All rights reserved.